Martin Van Trieste Appointed Chair of the Board for SmartSkin Technologies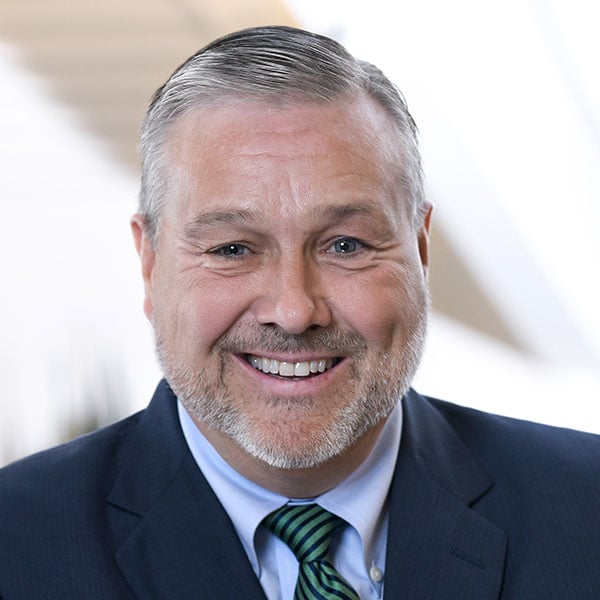 FREDERICTON, N.B. – September 14, 2023 – SmartSkin Technologies is proud to announce that Martin Van Trieste, former Chief Quality Officer at Amgen, CEO of Civica Rx and founder of Rx-360, will succeed Gerry Pond as Chair of the Board of Directors.
With more than 40 years of experience in global quality operations roles, and as the founder of Rx-360 and the founder and first CEO of Civica Rx, Martin has led a revolution in the pharmaceutical industry by driving quality culture change and addressing drug shortage and pricing issues. His leadership and innovation have been recognized globally, reshaping the industry's approach to quality risk management and setting new standards for corporate responsibility and strategic growth.
"Martin likes to say that quality comes free when you design it into the process," said Evan Justason, CEO of SmartSkin. "It's that kind of thinking along with his proven track record and passion for innovating better quality systems in the pharmaceutical industry that excites me so much about what he brings to our company."
In a pivotal move that underscores the company's commitment to innovation and industry leadership, SmartSkin believes that Martin's unique understanding of how to effect transformational change will provide valuable direction as the company moves to accelerate growth and expand its solution suite to further support pharmaceutical and equipment manufacturing facilities.
"I've been involved with sterile injectables my entire career and I have witnessed the significant cost of container handling issues on the line. A single batch rejection can result in millions of dollars in losses," said Van Trieste. "SmartSkin not only allows manufacturers to pinpoint problem areas and address issues on the spot, but it enables proactive risk management. To build a culture of quality and embrace it beyond compliance, manufacturers need to design it into the process. SmartSkin offers the tools necessary to accomplish this, and I'm excited to continue to support their growth as they drive the industry forward."
Pond will continue serving as an advisor and member of SmartSkin's Board of Directors.
"Gerry's deep understanding of technology and startup ecosystems is unmatched and has been invaluable to SmartSkin since its inception in 2009," said Justason. "Inspired by his passion for innovation, SmartSkin has developed globally significant solutions and become a recognized name in leading manufacturing facilities around the world. We are honored that Gerry will continue serving on our Board of Directors to support the company through its next stage of growth."
SmartSkin continues to lead the way in its industry, and with the collective expertise of Van Trieste and Pond, along with a close strategic partnership with SCHOTT Pharma, the company is poised for even greater achievements in the coming years.
-30-
About SmartSkin Technologies
Headquartered in Fredericton, N.B, Canada, with offices in Germany, Puerto Rico and the United States, SmartSkin Technologies provides process optimization and qualification solutions to global pharmaceutical and food and beverage manufacturing facilities. SmartSkin's patented technology gives quality, engineering, maintenance, and operations teams direct insight into the damaging forces their containers experience through filling, packaging, and warehouse handling processes. With a unique combination of sensor-enabled replica containers and data analytics, manufacturers can easily diagnose container handling issues and optimize equipment setup.
For more information about SmartSkin contact: info@smartskintech.com.
Be the first to know. SmartSkin news and events, right to your inbox.