Quantifeel™ Software
Visualize container handling performance.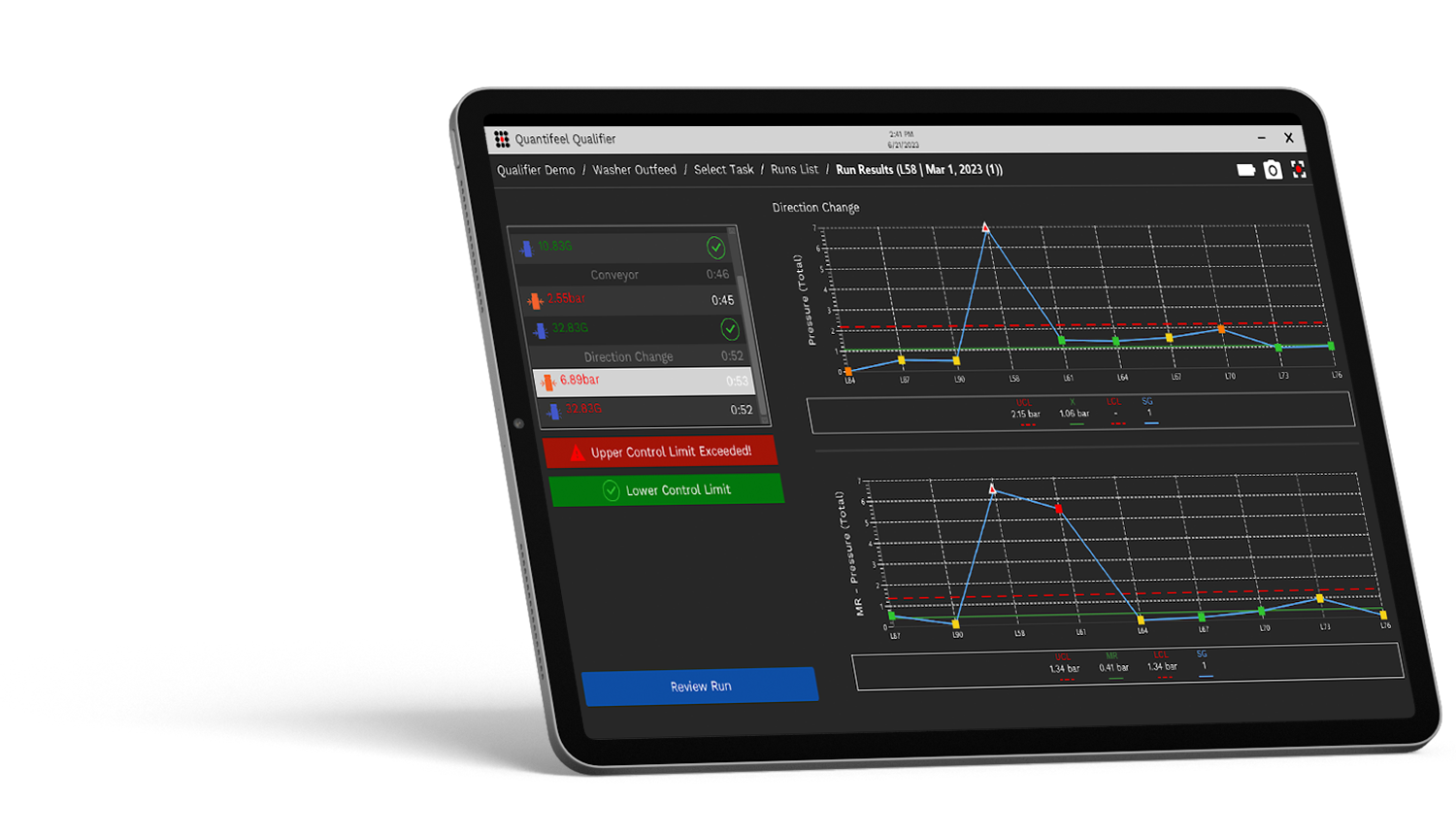 QuantifeelTM software uses a specialized algorithm to analyze 1000s of data points from your SmartSkin drone and instantly visualizes the pressure, shock and motion data so you can see exactly where damaging forces occur along your line.
With accurate, quantitative data, you can compare container handling performance across machines, container formats, and equipment settings for faster setup and shorter investigations.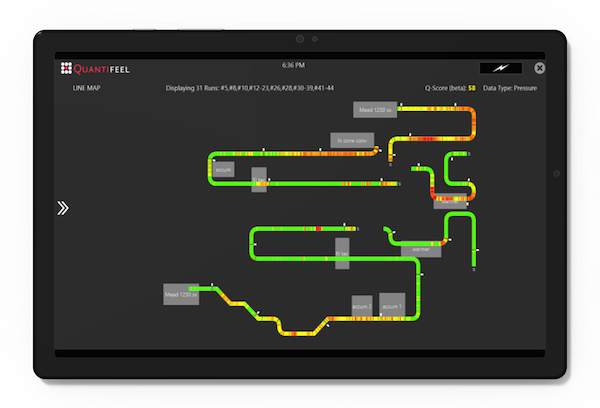 Line Mapping Module
A powerful add-on to Quantifeel™ Analyzer, the Line Mapping Module gives you the ability to visualize pressure and shock data on a custom line map. Get a top-down view of your line and high-risk areas that need attention.
Quantifeel™ Analyzer with the Line Mapping Module included is the foundation the SmartSkin's Line Optimizer solution.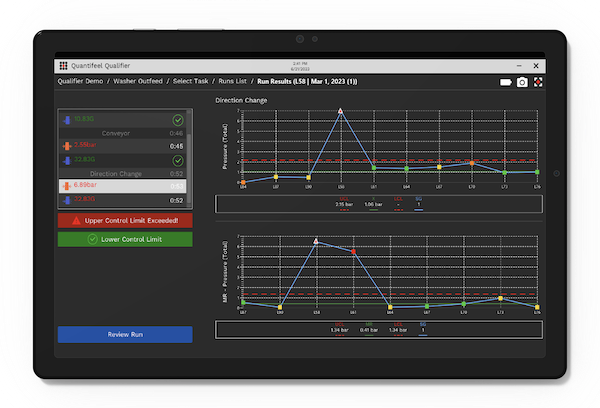 Quantifeel™ Qualifier
The latest in the software product suite, Quantifeel™ Qualifier allows you to determine optimal baseline settings and set thresholds to quickly confirm proper setup after maintenance and changeovers. Using a simple red/green report, you can quickly and easily validate machine set up.
This software is the foundation for the Equipment Qualification Solution.
Contact us
Schedule a virtual demo of SmartSkin's patented technology. A SmartSkin expert will walk you through the technology, capabilities and implementation.