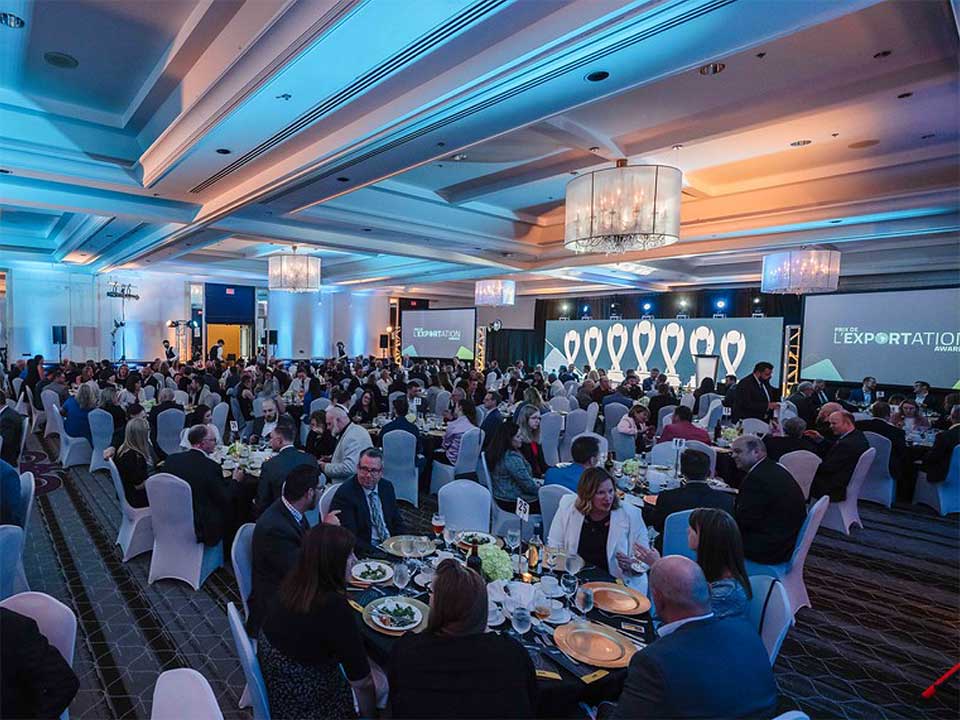 SmartSkin Technologies awarded with Innovative Exporter of the Year
After a two-year hiatus, the New Brunswick Export Awards, presented by Opportunities New Brunswick (ONB), were held once again on Thursday, May 26th 2022. Opportunities New Brunswick's goal is to aid companies in New Brunswick connect with other businesses worldwide in efforts to grow NB's presence in the business world. They present several awards to companies that stand out in the exporting side of business. SmartSkin Technologies was ecstatic to hear that it was recognized with one of these prestigious awards.
SmartSkin, a Fredericton based company who has been previously awarded with the "Best Manufacturing Innovation" at the 2020 PharmaPack Awards as well as receiving back-to-back "Supplier of the Year" awards, use their patented technology, a fusion of innovative sensors, analytics & artificial intelligence, to provide global manufacturers with actionable data that can drastically improve operations in their filling and packaging processes. 8 of the 10 largest bottlers in the world and 18 of the 20 largest pharmaceutical companies use SmartSkin's technology in their plants to not only improve efficiency in their lines but to also save money. Their growth, along with the overall success of the company, over the past couple years has been increasing at a constant pace with no signs of slowing down. "SmartSkin has been on a consistent and impressive growth curve for several years, and were pleased to see our success recognized by a high-quality organization like Opportunities NB." said company founder and CTO Kumaran Thillainadarajah.
Opportunities New Brunswick awarded SmartSkin with the "Innovative Exporter of the Year". In accepting this award, it designates SmartSkin as implementing innovative marketing and sales methods to grow their export market, executing procedures to overcome any pandemic-related barriers, as well as having an overall innovative and cutting edge product. Thillainadarajah was in Fredericton, New Brunswick to accept the award on behalf of SmartSkin. "We have some amazing customers across the globe who have made this possible, and of course nothing is possible without our incredible team in both Fredericton and Saint John." expressed Thillainadarajah. Looking into the future, SmartSkin aims to keep growing at an exponential rate while continuing to provide manufacturers worldwide with their innovative product and support.
Be the first to know. SmartSkin news and events, right to your inbox.