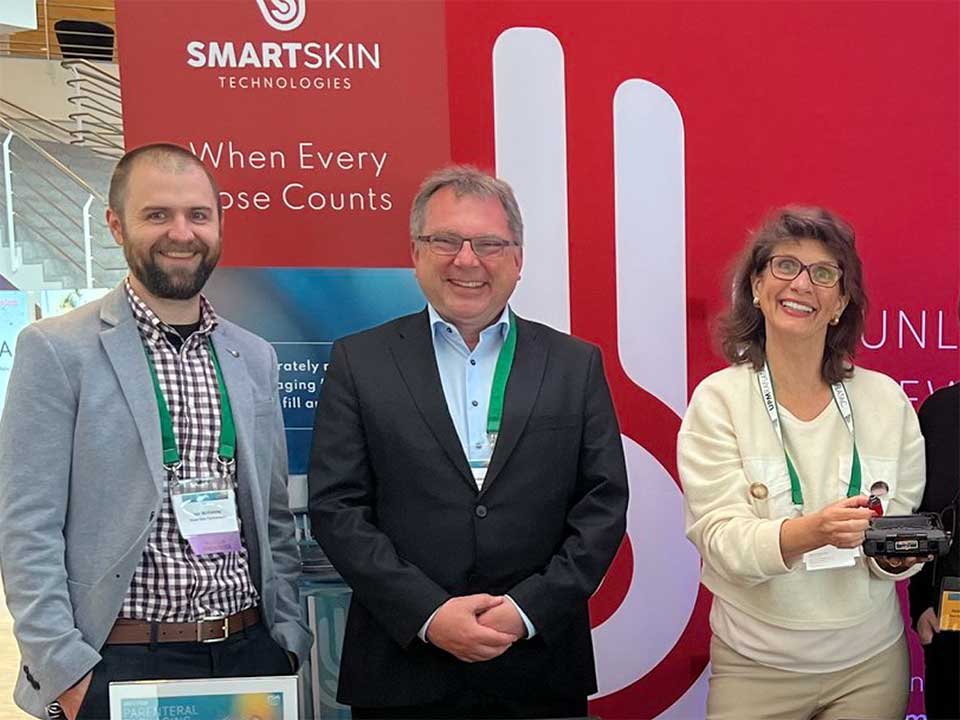 SmartSkin names Dr. Mihaela Simianu as Chair of Scientific Advisory Panel
BASEL, Switzerland, June 29, 2022:  SmartSkin Technologies, an innovator in improving packaging and filling lines, has appointed 25-year pharmaceutical veteran Dr. Mihaela Simianu to lead its new Scientific Advisory Panel. Since 2015, SmartSkin has fused sensors, analytics, and artificial intelligence to better inform global manufacturers of how their filling and packaging lines are performing, using actionable data to create new efficiencies and reduce downtime. The company created its Scientific Advisory Panel to develop new insights specifically for pharmaceutical manufacturing.
Dr. Simianu is widely recognized as a transformational leader in the biopharmaceutical industry. She has worked for some of the world's leading pharmaceutical brands including Eli Lilly, Amgen, and, most recently, Merck. Throughout her career she has focused on delivering business, technical and operation outcomes; specializing in modernizing development, quality, and manufacturing systems, and adopting new technical capabilities. 
"Securing Dr. Simianu as the Chair of our Scientific Advisory Panel is key to accelerating our innovative and strategic work in the pharma industry," said SmartSkin CEO, Evan Justason. "We had the pleasure of working with Dr. Simianu when she was the Executive Director, Global Vaccines Technical Operations for Merck Manufacturing. I cannot think of a better, more qualified leader. The panel will consist of industry thought leaders, specialists, and research scientists that see and believe what's possible by combining data and technology innovation. We have success solving challenging production problems, but this group of advisors has been working on the frontlines of pharma research, quality, and manufacturing for decades. They make us better by challenging how we think, test, train, and scale in their environment."
"SmartSkin changes the way we understand and think about the interface between sterile products and equipment trains in pharmaceutical manufacturing. I have seen, first-hand, the difference they make and see the incredible potential in what else can be done," Dr. Simianu said. "I feel we have an incredible opportunity to advance both knowledge and praxis in parenteral product and manufacturing implementation and performance by design. The future demands a faster and better understanding of performance, enabling data-driven decisions by smart technologies."
Be the first to know. SmartSkin news and events, right to your inbox.