Pinpoint the root cause of damage when you need it most
Think of this as your emergency kit. The SmartSkin Diagnostic solution puts a powerful tool in your team's tool-belt that  is ready to deploy when they need it most.
Quickly identify the root cause of damage in as little as 20 minutes from when the damage has been identified. Whether you are troubleshooting unexpected issues, looking to validate issues before they arise, following a size changeover or a machine overhaul, SmartSkin Diagnostic is your secret weapon.
Simply turn on your SmartSkin Drone, run it in-line without interrupting production, and use QuantifeelTM Analyzer software to pinpoint the root cause of your damage – no need for downtime or consultants.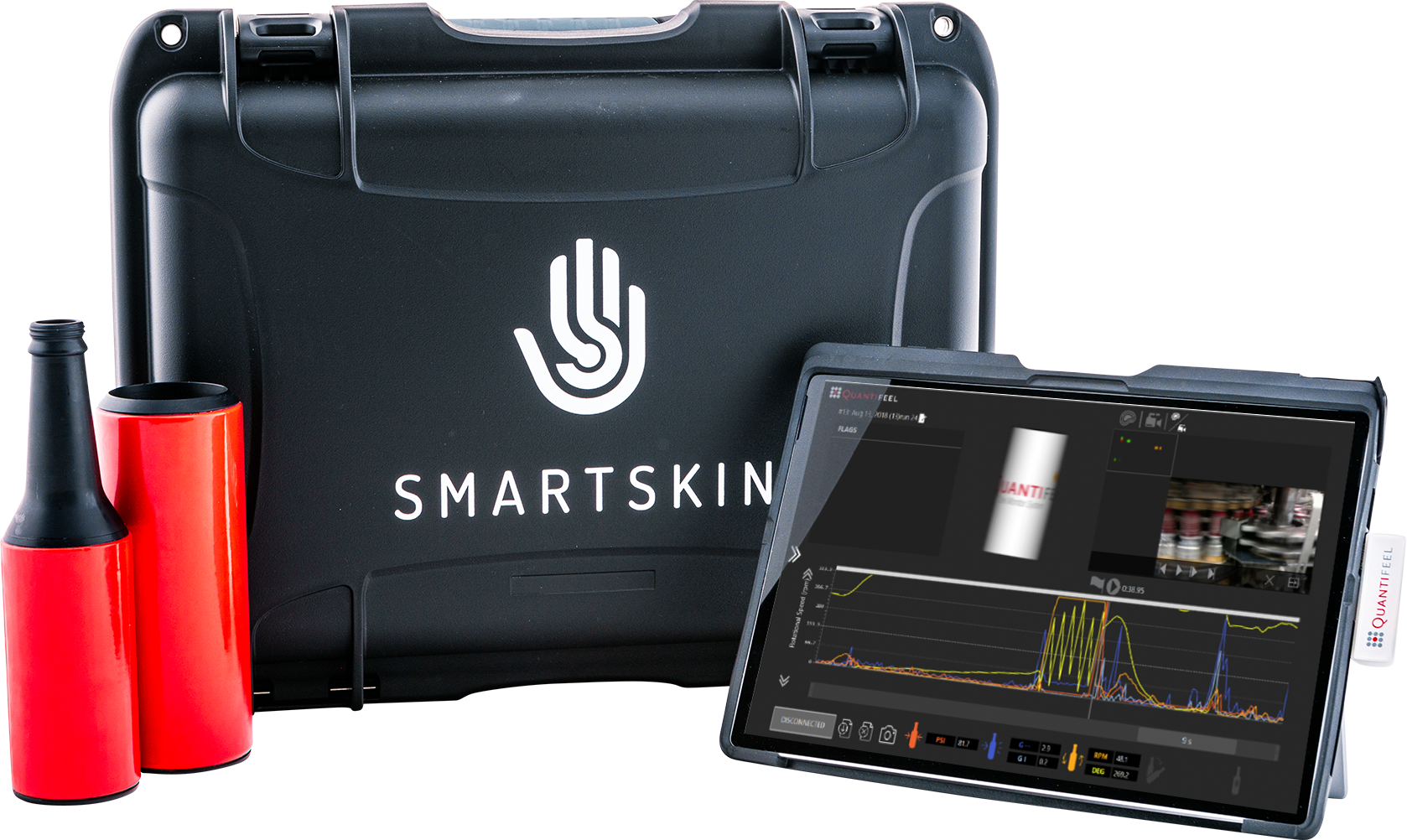 Spotting damage is easy. Finding the root cause is not.
We don't need to tell you that unplanned production downtime and running below capacity can hit your bottom line hard. Don't let mysterious errors on your production line hold you back.
SmartSkin Diagnostic pinpoints the root cause of these issues, allowing you to quickly make necessary adjustments and keep your production running at full capacity. Say goodbye to unplanned downtime and hello to optimized production.
Visible damage such as shoulder dents, scuffing, rail marks, body wrinkles, and heel dents can be easy to spot. These damages take only a split second to occur when your line is running.
Pinpointing the exact moment whether it be on the depalletizer, conveyor, filler seamer, packer, or palletizer can be like finding a needle in a haystack. SmartSkin equips your team with the tool they need to pinpoint the root cause and understand where to focus their efforts.
FAQ's
Diagnose. Correct. Validate.
Tailored for maintenance and operational professionals, its user-friendly features enable you to activate the SmartSkin Drone effortlessly and seamlessly integrate it into your production line. Utilizing the QuantifeelTM Analyzer software, you can precisely pinpoint the underlying cause of damage without any need for costly downtime or external consultants.
It's a dedicated solution designed to elevate your expertise and enhance operational efficiency.
User friendly and efficient
Ready out of the box. One click button to power on SmartSkin Drone, and auto connect to QuantifeelTM software through Bluetooth. Ready to deploy when you need it most.
Monitors full production line
Pinpoint hot spots that are the root cause of defects and downtime on all parts of your production line including depalletizers, conveyors, filler seamers, pasteurizers, packers, and palletizers.
Wireless data collection
SmartSkin Drones collect real time data wirelessly and record multiple variables simultaneously, including pressure, spin, tilt, hock and scuffing all while your line is operating.
Unlimited data capture
SmartSkin is designed to accomadate as many runs as the site requires. Using Quantifeel Cloud Repository, users have access to every run captured for comparison, validation and reporting.
Inline video capture
Using the tablet pre-loaded with QuantifeelTM Analyzer, users can follow along as the drone traverses the line. This features provides a visual validation of exactly where adverse forces are occurring on your line.
Easy reporting
Easily export and compare data capture in PDF format that can be shared with stakeholders in a simple to read format.
Zone differentiation
To make analysis even simpler when diagnosing specific damage, use container zones to focus on specific areas such as the shoulder, sidewall, or heel.
Detailed data
SmartSkin is the only tool that captures over 1000 points of pressure from the exterior.  This data can be viewed in QuantifeelTM Analyzer, or exported to Excel for a more detailed analysis.
Contact us
Schedule a virtual demo of SmartSkin's patented technology. A SmartSkin expert will walk you through the technology, capabilities and implementation.
Purpose built to your containers specifications.
SmartSkin Drones can run in line with your product without interrupting production or requiring downtime.
Depending on your area of concern or validation following a change over or machine overhaul, SmartSkin drones can provide actionable insights from every part of the production line.
SmartSkin Drones are available in multiple sizes and formats that meet the specifications of your product.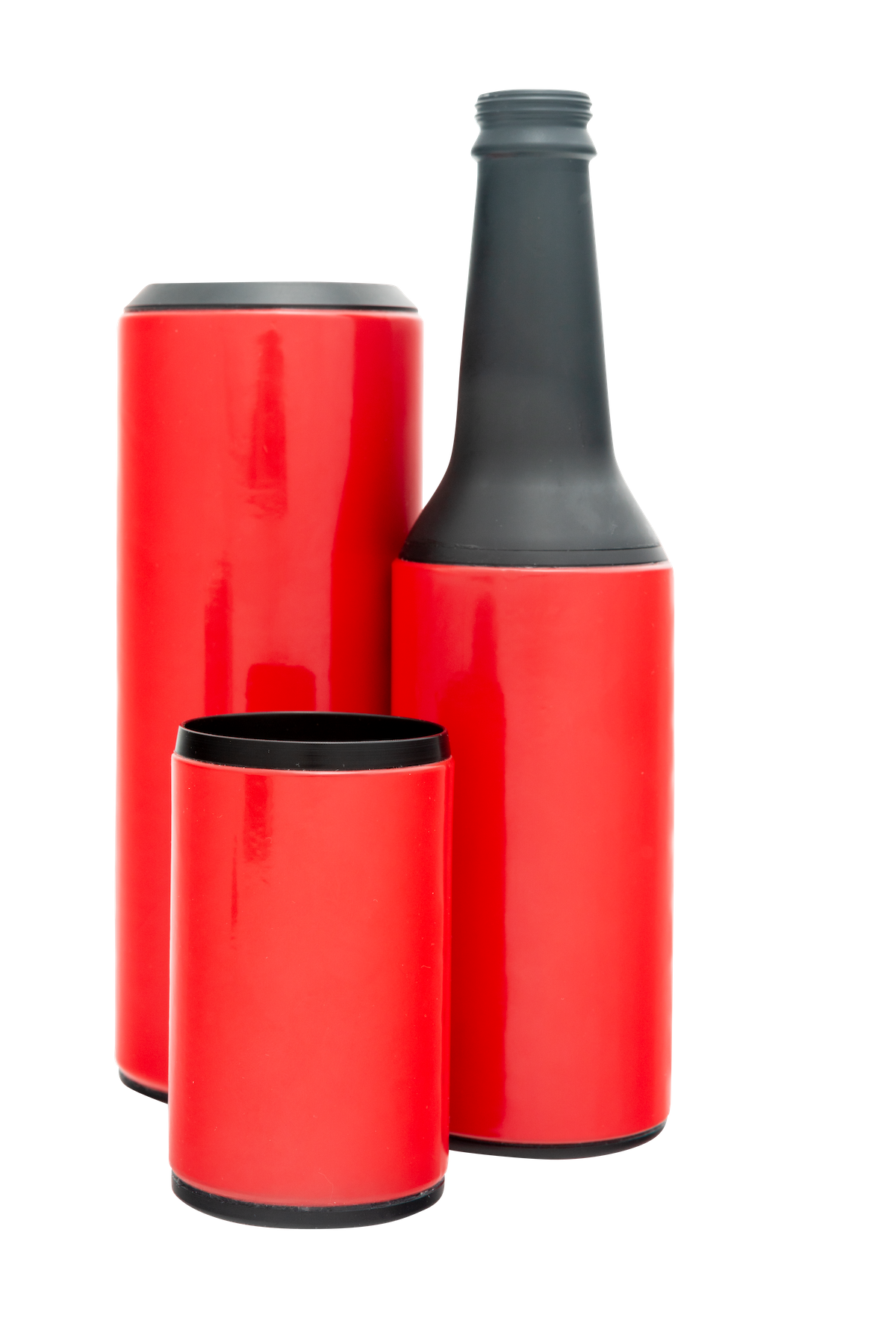 Bringing your data to life.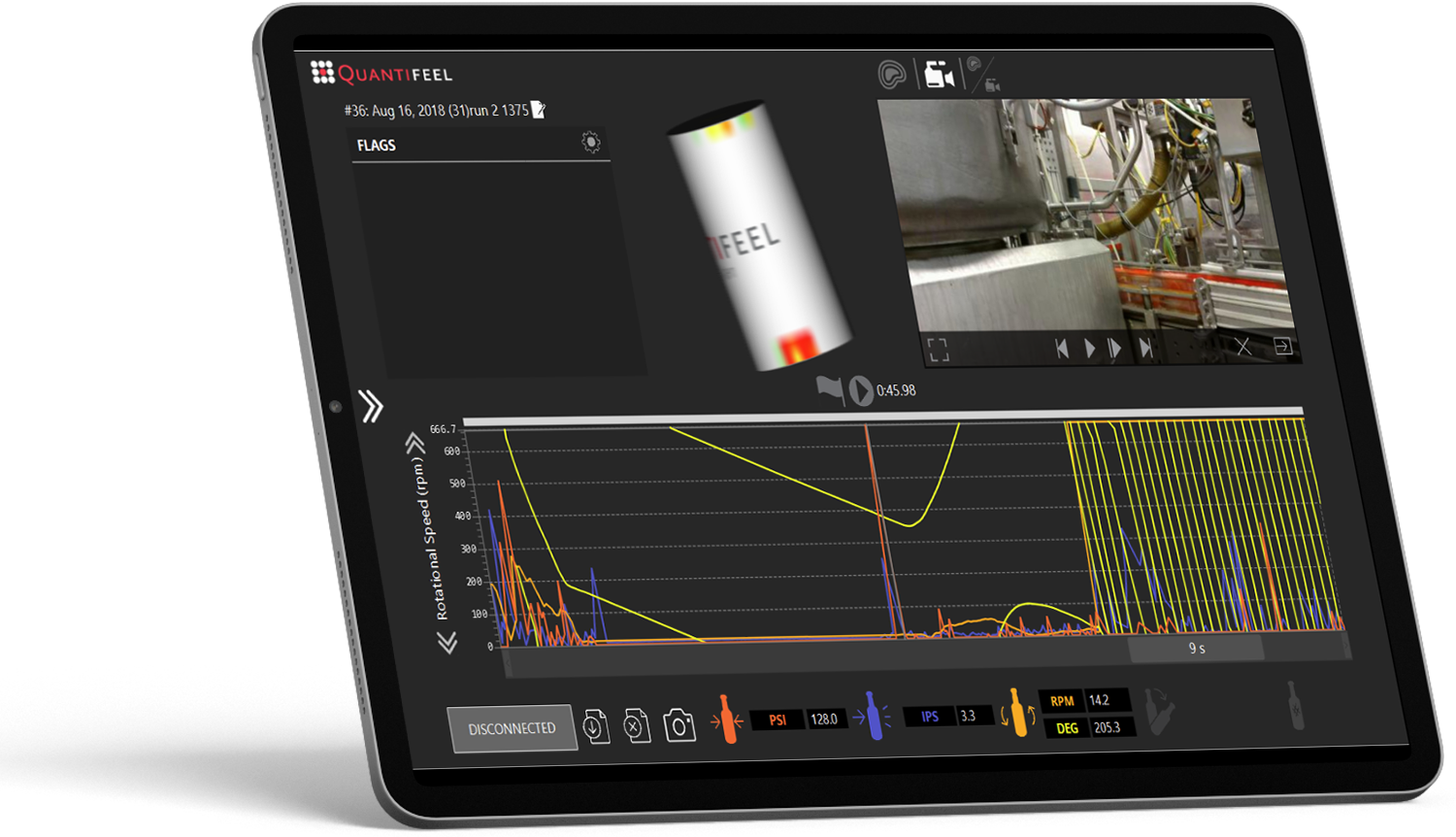 The QuantifeelTM Analyzer software is launched from a tablet and runs in conjunction with your SmartSkin Drone as it traverses the line.
QuantifeelTM uses a specialized algorithm to analyze 1000's of data points and hone in on the exact moment that (within fractions of a second) that adverse forces occurred. The video capture element provides visual validation of the location giving your team a specific location to focus their efforts on. Once adjustments have been made, simply run you SmartSkin Drone again to validate that adverse forces have been eliminated.
Be the first to know. SmartSkin news and events, right to your inbox.